About Us...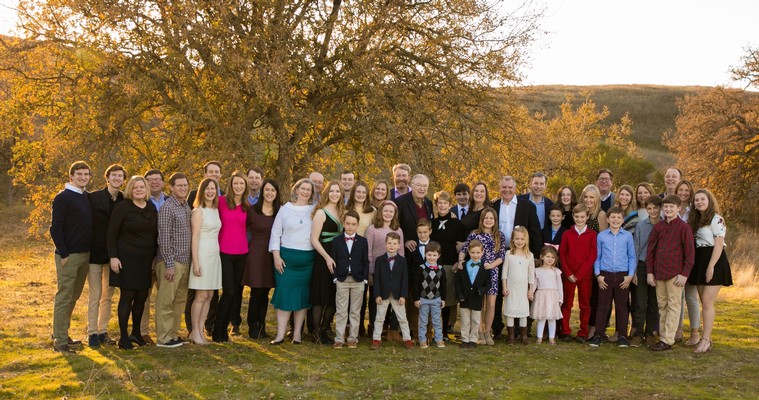 The Glunz story began in 1871, when Louis Glunz I arrived in Chicago from his native Wesphalia, Germany. In Chicago, Louis found a bustling port city struggling to recover from the Great Chicago Fire.
With little more than the clothes he was wearing and the dream of starting his own business, Louis took a job as a deliveryman with Wacker & Birk, a Chicago brewery owned by prominent civic leader and businessman Charles H. Wacker. He worked hard, learned all he could about the brewery business and saved his wages to begin his own company.
Louis became a favorite of the Wackers. They showed their gratitude in the form of a business loan. In 1888, Louis set up shop as a wine, beer and spirits merchant at Wells and Division streets where his grandchildren and great grandchildren continue to do business today.
Shortly after Louis I opened his beer and wine business, he acquired a tavern next-door and sold beer and sandwiches. Meanwhile, his retail business was growing. He was bottling his own beer, wines, cordials and spirits and becoming a supplier to the wealthy leaders of Chicago industry.
Each day he delivered kegs of beer and baskets of wines and spirits to the German taverns along Lincoln Avenue. In the basement of the two stores, he bottled beer for the next day's orders, and bottled, corked and labeled wines to be laid down in his cellars.
In 1893, his friend, Charlie Wacker, who was then a director of the World's Columbian Exposition in Chicago, was instrumental in making Louis a bottler of Schlitz beer for the Exposition.
Married to Elizabeth Mitterbacher, Louis and Elizabeth had three boys and three girls who would all play roles in the Glunz story: Louis II, Bertha, Joe, Edwin, Cecelia, and Anna. A tradition was established in the Louis Glunz family that united each succeeding generation - by the age of 5 or 6, each of Louis's children was learning the business as he had - from the bottom up.
Armed with the Schlitz distributorship, and its reputation for fine beer, wines and spirits, the business expanded and the family continued to prosper until November 18th, 1918, when the U.S. Congress passed the temporary Wartime Prohibition Act, banning the sale of alcoholic beverages having an alcohol content of greater than 2.75 percent. Louis guided the company through these difficult years by making sacramental wines and medicinal products the mainstay of the business.
Louis Glunz I died in 1931. Louis II took over the family business.
Louis II and his wife, Clare Stubing, raised five children: Louis III, Patricia, John, Barbara and Joseph. At midnight on the day of the repeal of Prohibition in 1933, Clare and Louis II went to the railway yard for the first delivery of beer barrels. It was bedlam at the station and chaos later on Wells Street as the sidewalk was stacked high with new barrels ready to be lowered into the long empty cellars under the Glunz store.
The bottling business began again. The business began focusing on wholesaling and, in particular, on beer distribution. The company continued to bottle non-pasteurized draft Schlitz in half gallon bottles at a new facility at Hill and Franklin streets until World War II beer rationing began in 1942.
In 1942 the business continued to do well, despite the rationing of beer during World War II. After the War, Schlitz capitalized on its popularity with troops overseas and led the way into mass marketing of beer. Louis Glunz Inc., with its long relationship with Schlitz, became a prominent distributor of Schlitz on the North Side of Chicago.
Meanwhile, the third generation of the Glunz family pursued their educations while continuing to work in the business with their parents.
In 1956 year, Louis III started Regis Chemical Co. , a chemical business in a warehouse the family owned across the street from the Wells St. store. Regis Chemical Co. continues to operate in Morton Grove, Illinois. In 1960, Louis III married Jean Madden and they became the parents of six children. Today, Louis and several of his family members run the business.
Louis III's brother, John, graduated from Loras College in Dubuque, Iowa. In 1957, he married Patricia Haskins and began their family of seven children. John concentrated on the beer business. Today, John is president of Louis Glunz Beer Inc.
Meanwhile, Louis III's younger brother, Joseph, after attending John Carroll University in Cleveland, transformed his father's wine collection into one of the finest wine distributorships in the United States. Today, he is the president of Louis Glunz Wines. In 1964,Joseph married Helen Tuohy and had 10 children, many of whom are working in the wine business today.
In 1992, Helen and Joseph's children, now the fourth generation of the Glunz family, opened their winery specializing in small batched fortified wines. As a family policy, any family member looking to enter into the family business must have three years of work experience on the outside. As a result of this, Joe Glunz Jr. after spending three years in Napa Valley, came home and to get the winery up and running in Grayslake, Illinois.
After several years building the business from the ground up, Joe Jr. soon moved over to the family's wholesale business. In his place stepped his sister, Suzzie Glunz. With expertise in retail, Suzzie helped to shape the winery and later opened a second tasting room in Long Grove, Illinois. When Suzzie left to join the wholesale business, her brother Matthew Glunz took over the winery. Matthew, who had previously spent five years in Sonoma County, began introducing more California varietals and grew the business with assistance on the retail front from his sister Beth. With a passion for wine, Beth, Suzzie, Joe, Stephan and Matt Glunz have all worked at the winery at different times in their career. With the winery seeing steady growth, the Glunz Family decided they needed to expand their production facility. After spending a year pricing out the building of a larger winery in Grayslake IL., Matt suggested looking in Paso Robles California where the winery has been sourcing fruit for years.
Today, the winery is located on 40 acres in the rolling hills of Paso Robles, California. The Glunz family ferments and bottles most of their wines in Paso but also continues packaging out of their Grayslake location.