2015 Reserve Zinfandel
Estate Grown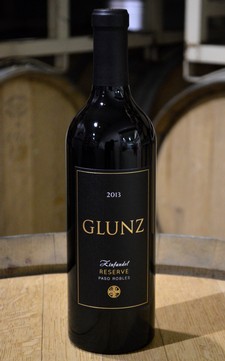 The Grapes for our Reserve Zinfandel come from 3 different sites around Paso. The first is our Estate Zin that is right behind the winery. This wine was added to the blend for its fruit forward characteristics and great balance. The second vineyard is the Jardine vineyard on the Westside of Paso. In 2015, this 4-acre dry farmed vineyard produced less than 2 tons of very intense Zin. Sunset Ridge vineyard was the third vineyard that also produces very dark and concentrated Petite Sirah. The wine was then aged in new and used American oak for 15 months. This wine is big and bold with tons of fruit and structure. It is beautiful now and will continue to develop over the 5 years.
Product Reviews
William D. San Hamel
(Jan 1, 2017 at 11:46 AM)
We had the pleasure of serving this excellent wine to 22 guests at a Christmas luncheon. It absolutely lived up to its billing as a ". . . big power packed Zin". Outstanding!
Patrick Micucci
(Mar 26, 2017 at 11:50 AM)
We bought this wine in 2015 and drank it recently for a special occasion. It exceeded our expectations, a wonderful full-bodied zinfandel. We regret we only had one bottle!