De la Costa Rose Sangria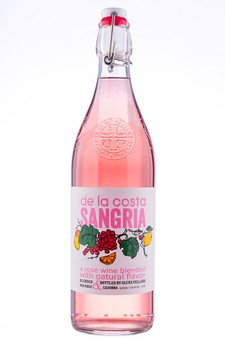 We use mostly Sauvignon Blanc and Zinfandel to make up our Rose Sangria. It is bursting with ripe citrus flavors and a bit of sweetness to balance it out.
Product Reviews
Rose Irvin
(Jun 18, 2019 at 5:21 PM)
This is one of my husbands fav.... OMG. AND HE'S NOT A WINE DRINKING
Christina H
(Jul 22, 2020 at 9:20 PM)
I bought this on sale at Central Market and had I known how wonderful this was I would have bought more and tried the others. I'm amazed at how it's cheaper here than the store but it's so good and sweet and really unlike any other sweet wines I've had. I love the flavors and surprised at what makes it up. It's delicioso.