2016 Grenache - Paper St. Vineyard
Paper Street Vineyard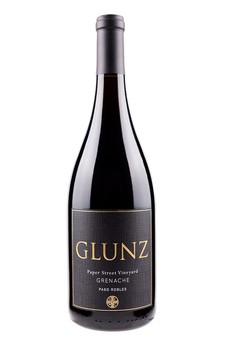 The Paper Street vineyard is one of the highest elevation vineyards is the Willow Creek AVA. The combination of warm days and cool nights and limestone rich soils produces a Grenache with great intesity and flavor. Only 7 barrels produced.
Product Reviews
Barbara Katz Starr
(Mar 16, 2019 at 8:07 AM)
My husband and I love Glunz wines. Don't remember when we bough this, if we bought it at a tasting or it was part of a shipment. Opened it last night. Absolutely delicious. We truly enjoyed with dinner.